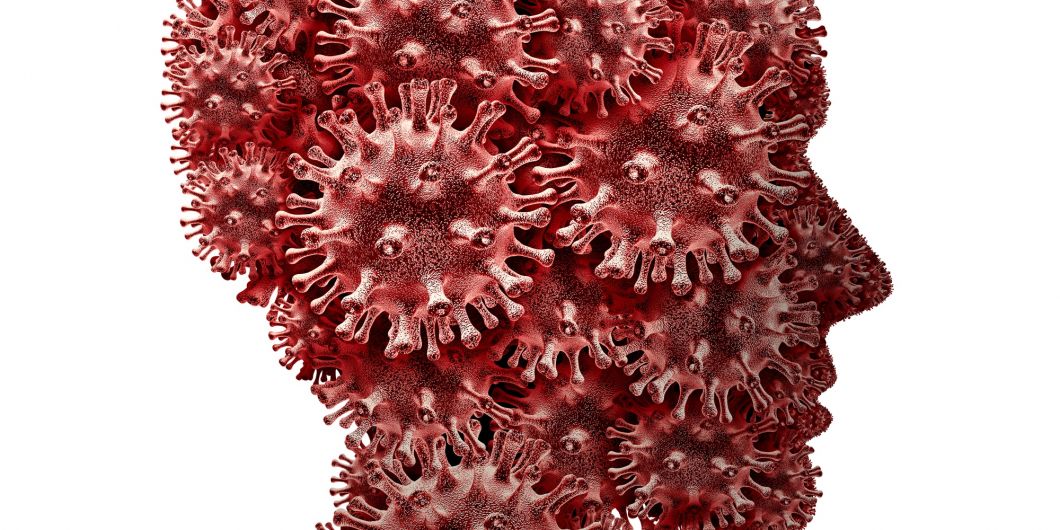 As we currently pass the first anniversary of the COVID-19 and then learn, there could be two more mutations possible, making it even more contagious even though the previous 12 months have been arduous for most of us. Who hasn't felt anxious during this period?
More...
Who hasn't needed to retreat from the World in a blink of an eye?
Lockdown restrictions required you to remain housebound during COVID-19 in an attempt to make you and others all feel safer — and in lots of locations. This also required you to "put up with" something or someone you fundamentally disagree with or dislike for a longer period.
Domestic abuse has increased 20% worldwide during the lockdown, as many people are trapped at home with their abuser. The domestic abuse charity Refuge reported a 700% increase in calls in a single day.
Rumination occurs when you have constant and repetitive thoughts about something; typically, a problem or situation. You now start to feel much less secure in public areas; continually, seeking reassurance.
This uneasiness could be attributed to a dysfunction, often called agoraphobia? If you're questioning whether this worry is normal, you may need to seek help from a professional if it influences your daily life.
What is agoraphobia?
People with agoraphobia progress into anxiety when they feel helpless, uncontrolled, trapped or judged. Someone who has agoraphobia may keep away from areas where they may feel confined (similar to a workplace assembly) or placed on the spot and evaluated
— maybe during a chat at a party. Still, it would help if you didn't disregard social anxiety disorder (SAD) either. Agoraphobics might also keep away from situations or locations that feel uncontrolled.
For example, if they cannot manage the schedule and timing of an open, public venue. As an outcome, individuals who have agoraphobia are typically concerned about leaving their homes.
In the U.S., about 2% of adults and youths have agoraphobia, in line with the Diagnostic and Statistical Manual of Mental Disorders, Fifth Edition. Roughly a third to a half of these individuals have had a panic attack before diagnosis.
What are the signs of agoraphobia?
Usually, the primary trigger for a panic attack is when individuals are outside their home or comfort zone and feel vulnerable.
An anxiety attack is an intense bout of anxiety with physical signs of a racing heart, shortness of breath (Dyspnoea), chest pain, sweating, and dizziness. This could be confused with a heart attack.
Worrying about having another panic attack away from home could also make their agoraphobia symptoms even worse.
Pandemic and anxiety disorders
Agoraphobia is an anxiety dysfunction that makes somebody worried unintentionally and keeps them away from situations that may cause them to perceive as threatening. However, their concern is usually out of proportion to its actual risk of danger.
Nevertheless, fearing public areas as COVID-19 continues to unfold, could be considered a normal response or even indicative of coronaphobia, being an excessive response or fear of contracting the virus causing COVID-19, on this occasion.
In February (2021), a clinical study on mental health's impact within the COVID-19 pandemic found that their psychiatric status was systematically higher within all anxiety disorders than individuals without any mental health disturbances or a pre-existing illness.
Previous studies conducted during other pandemic conditions, such as the SARS pandemic in 2003, have found that the frequency of anxiety episodes, suicidal attempts, and other forms of emotional distress had increased among individuals during the pandemic incident.
Perhaps we should also consider that about 31% of the general population in the United States suffer from anxiety symptoms at some point in their life.
Therefore, it is likely that continuous stressful circumstances during the COVID-19 pandemic such as financial hardships, unemployment may well exacerbate or further accelerate episodes of anxiety symptoms in susceptible individuals.
According to an American Psychological Association (APA) report, Americans are experiencing a national psychological well-being disaster that might have repercussions for many years. However, this situation has been echoed by Mind within the United Kingdom, if not the World.
It's unclear how this pertains to agoraphobia at this time. Because crowded areas can be deemed harmful, avoiding them is a reasonable response or any suggestion of a dysfunction. It's customary to have some concerns regarding civil areas concerning the actual hazard or overall risk to public health. It is possible that agoraphobia can be masked in the presence of the current pandemic.
Regularly avoiding situations where these feelings may be triggered or finding reasons to stay at home for extended periods may cause concern.
A recent American Psychological Association survey found that 49% of adults reported feeling uncomfortable about returning to in-person interactions when the pandemic ends.
A 'Cave syndrome' was then coined to do with the isolation you crave and also called "Hikikomori" in Japan; in other words, people have got into being isolated alone.
It's unlikely these people are afflicted by agoraphobia, but they may be suffering from something similar, what's being referred to as 'coronaphobia', a debilitating fear of catching the virus that for some emerging from lockdown begins to turn into a very intimidating prospect.
It's important to emphasize that any anxiety in relation to what's going on is entirely expected.
Take for example, "The Shawshank Redemption", when the long-serving inmate is finally released and can't handle life on the outside or The Twilight Zone, film "On Thursday We Leave for Home" (1959 - 1964).
This was about the first human space colony being rescued from the forsaken planet they've been on for three decades. But their leader's having a hard time accepting that change will happen when they get back to Earth.
Perhaps we should consider the impact this has on the children, ominous warnings, masks, school closures and playgrounds barricaded. Parents are starting to worry if we are raising a generation of Agoraphobics.
Treatment
For the best outcomes in managing agoraphobia and panic symptoms, it is important to seek treatment as soon as symptoms arise. Treatment options typically include a combination of both medication and psychotherapy. Agoraphobia can get worse if left untreated.
Psychotherapy
Psychotherapy—often considered the most popular type of therapy for anxiety disorders—is cognitive-behavioural therapy (CBT).
Recognise the triggers of anxiety and agoraphobia.
Understanding what is creating this problem
Increase the ability to tolerate anxiety.
The treatment process may include some systematic desensitisation, in which the person gradually confronts avoided situations with the support and guidance of their therapist, friends and family.
Some research has shown that integrating exposure therapy with psychodynamic treatment has helped panic disorder with agoraphobia. Many times, the person will fare better in facing their fears if accompanied by a trusted friend.
Medications
Medicine, like antidepressants and anti-anxiety medication, is typically used together with CBT.
These medications include:
Antidepressants including selective serotonin reuptake inhibitors (SSRIs), selective serotonin-norepinephrine inhibitors (SNRI's), and tricyclic antidepressants
Anti-anxiety medications such as Klonopin (clonazepam) and Xanax (alpraxolam)
How to get help
Getting over agoraphobia without therapy is tough (only 10% of individuals are successful).
The SAMHSA National Helpline (800-662-4357) or website could refer you to psychological well-being clinicians in a tout state who deal with anxiety.
Some might settle for Medicare or Medicaid or cost decrease charges relying on your earnings. The National Alliance on Mental Illness also gives valuable assets on their website and their volunteer Helpline (800-950-NAMI (6264) or data @nami .org).
Speak to your G.P. or contact a helpline, such as Anxiety U.K.: 03444 775 774
Further Reading
The mental health impact of the COVID-19 pandemic on people with and without depressive, anxiety, or obsessive-compulsive disorders: Longitudinal study of three Dutch case control cohorts.
VOLUME 8, ISSUE 2, P121-129, FEBRUARY 01, 2021 The Lancet – Psychiatry.